Hello,
Thank you so much for your intention to travel to Iran.
Arna Travel is one of the Iranian travel companies which is authorized to apply for your visa reference number. Our professional and skilled team will give you guidance and support in the whole process of obtaining your visa.
We have made the process of getting your Iran visa very simple and easy. All you have to do is to click "Start Visa Application" button and complete the form.
Before you start filling the form, please make sure you have all the required information and documents available.
Please click the following button and start your Iran Visa application.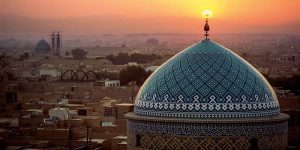 Requirements:
Personal Information
Passport Information (Your passport must have at least six months of validity after your actual date of travel)
Travel Itinerary
Your digital personal photo in accordance with the announced specifications.
Color scanned copy of your passport.
Notes:
After your Iran Visa Grant Notice containing your Visa Reference Number is issued you must submit your original passport to the embassy or Consulate which you selected in the form to collect your visa.
The visa duration may change during the visa process.
Completing this form does not guarantee that the visa will be issued and the final decision is made by Iran's ministry of foreign affairs.